Breadcrumb navigation
Language switcher
Go to
How to find us?
Centre SI main offices on campus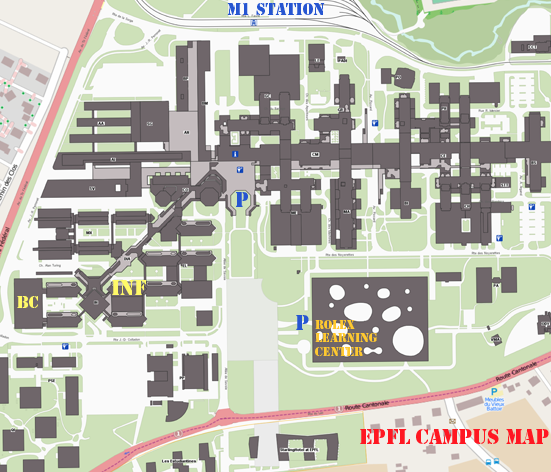 Centre SI main offices are located in the south-west part of the campus in the INF building, marked above. Please note that the EPFL metro station and the two visitor parking lots are also marked. For further directions and maps please see links given on the right.
Coming to EPFL from Lausanne city center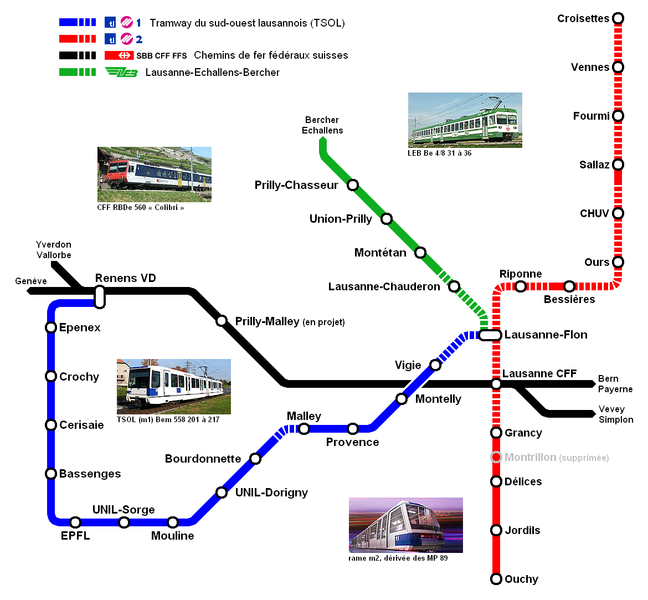 The Lausanne Metro system includes two lines in Lausanne m1 and m2. EPFL can be accessed from the center of Lausanne using the m1 metro line (blue line in map above). The line, which is 8 km long, links the center of Lausanne, the major Universities (EPFL, UNIL) and Renens. To get to EPFL from the Lausanne main train station (Lausanne CFF) you need to take the m2 line (red line in above map) until Lausanne Flon and from Lausanne-Flon take m1 until EPFL. From Flon, you will reach the EPFL metro station after appoximately a 15 minute ride.
Coming to Lausanne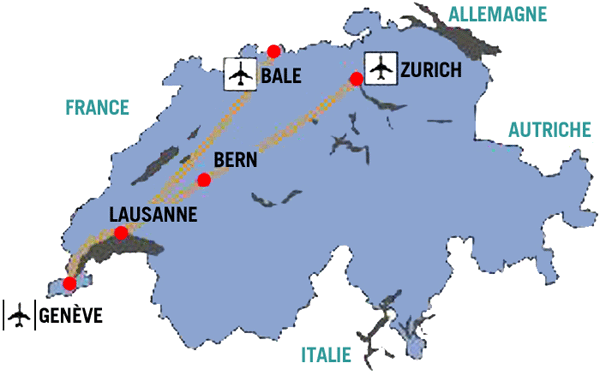 Lausanne is located by the Lake Geneva (Lac Leman) and is about 60 km from the Geneva International Airport. Regular train connections allow fast access of Lausanne from the three main Swiss airports of Zurich, Geneva and Basel, to which Lausanne is also directly connected by highway.
To access EPFL by car from the highway follow the Lausanne-Sud direction and take the "EPFL - UNIL" exit.
Please see Swiss Railways website to access train schedules.
Secondary navigation

Downloads